Roof Scraping & Treatment
Composite – Asphalt Roofs
Roof Moss Treating/Natural Cleaning done properly can be a Safe and effective way to extend the life of your roof while helping keep your house looking in top shape. We recommend the safest gentlest option to clean-treat your roof.
Because of the fragile nature of the small rocks coating this kind of roof we offer light scrape and treatment process. The scraping is only to pop off moss 1/4 inch or greater in height, the mechanical action, or what some call low pressure (pressure washing) needed to remove moss can also remove the roofing granules. After scrapping we blow off the roof, clean out the gutters, and lastly apply a Zinc Sulfate treatment to kill moss. We clean the gutters either by hand or blowing, and prefer blowing when possible as it is a little more thorough and can save you money if debris can be blown into beds and bushes- more likely when debris is dry and or you have fascia board behind the gutters. The Zinc treatment is in the form of a powder that washes down over the moss within the next few rains. Then each time you have your gutters cleaned another zinc treatment can be applied if needed to keep the growth from coming back, without the need for scraping or blowing the moss. It takes 1-6 months for the moss to shrivel up and or fall off. The more bright green the moss is the more it tends to fall off over time, but all moss becomes much less noticeable and will eventually fall off, some roofs because of the type of moss, more than one treatment is needed for most of the moss to fall off, but it will look generally a lot better with a scrape and the moss shriveling up and dying, and won't hurt the roof when dead. The Zinc treatment we use is the standard treatment for roofs and lasts from 6 months – 5 years, or 1-2 years for the average house, except in the case of areas that gutters drain directly onto the roof. The Average size roof is about $300 with an average range of $300-400 for this option but can be more if you have a large or very mossy house, separate roofs, lots of gutters, and or been a while since done, with follow-ups less and if done with another service like gutters very reasonable. Condos and apartments vary so call for pricing.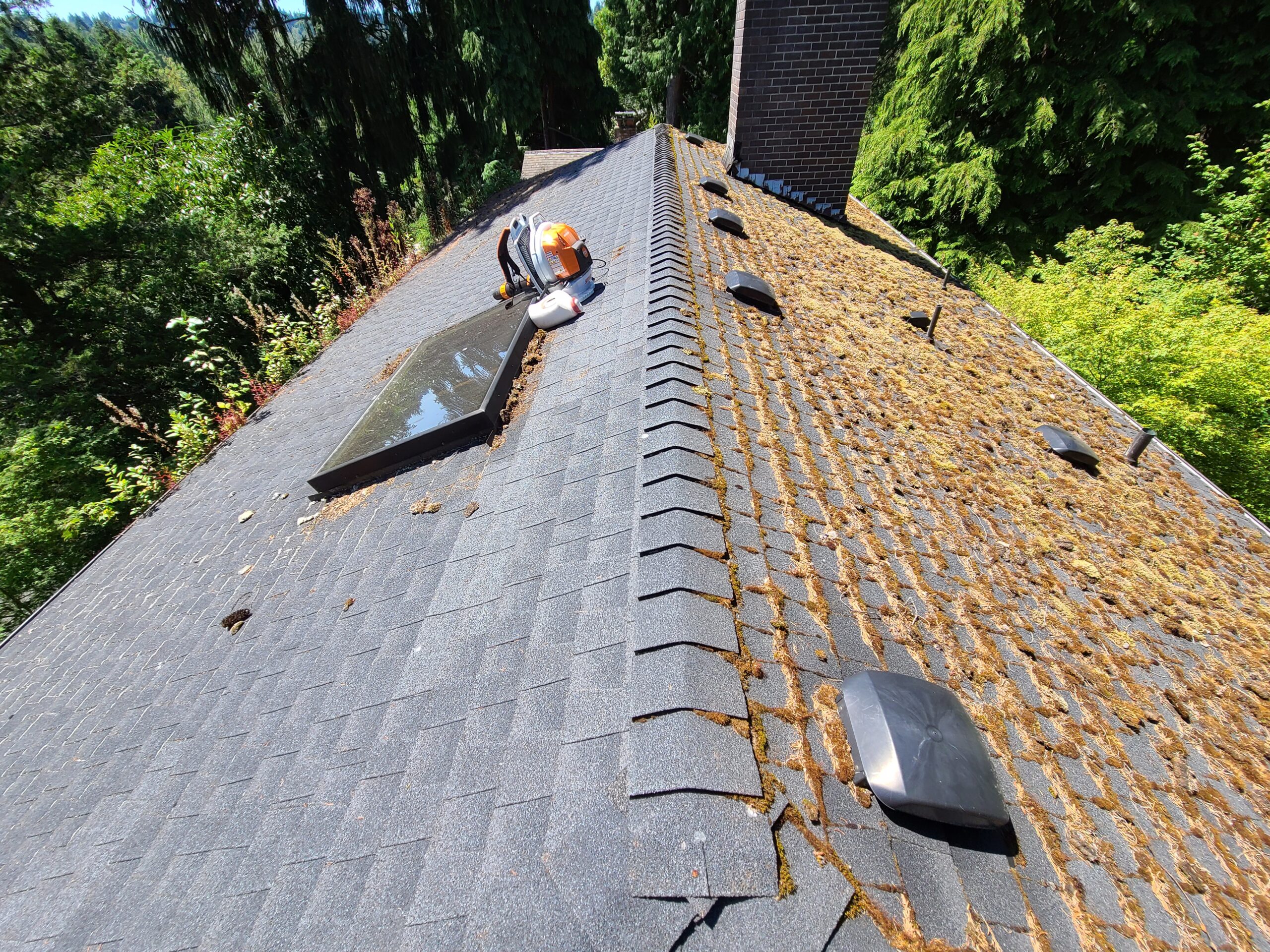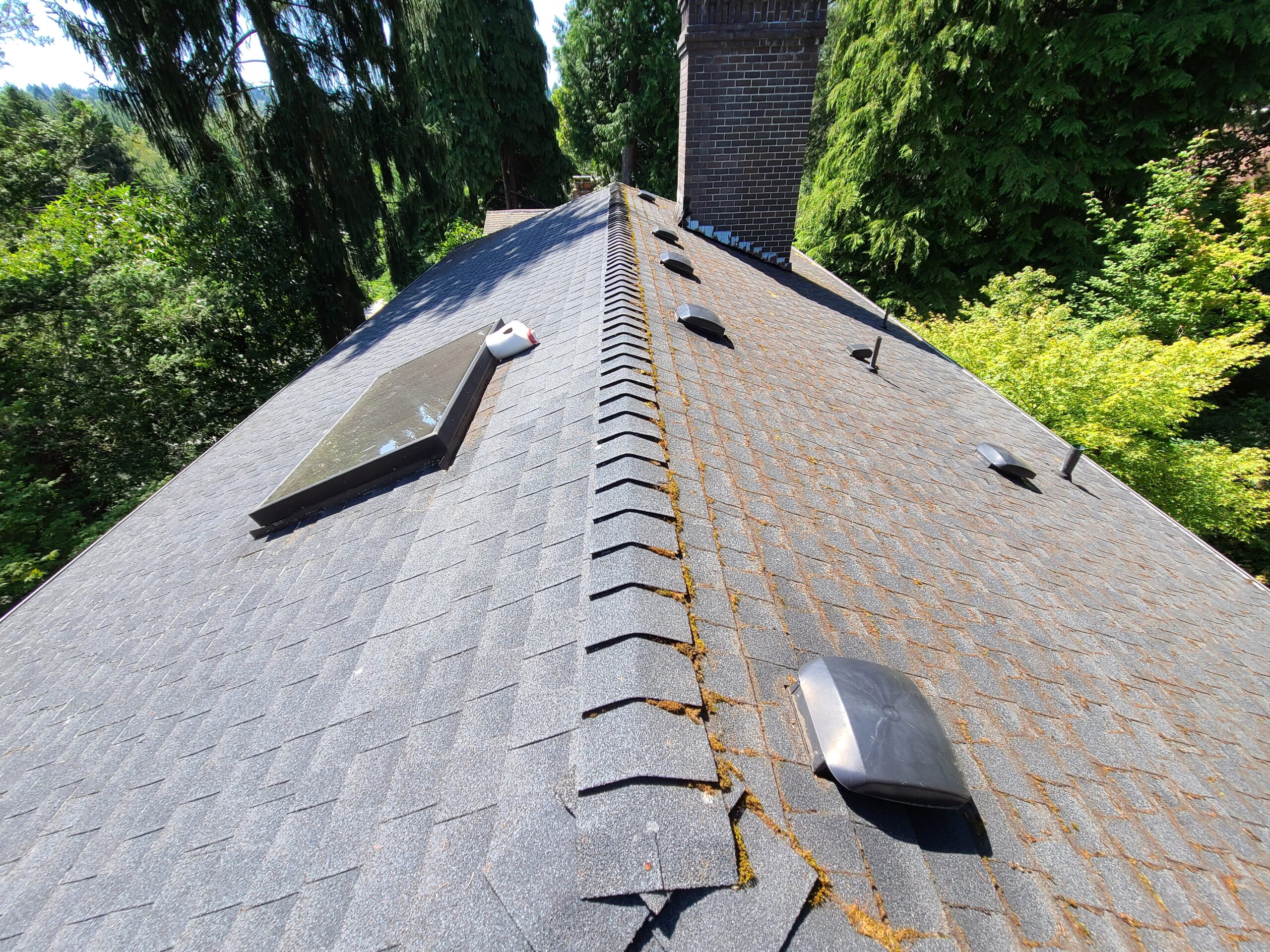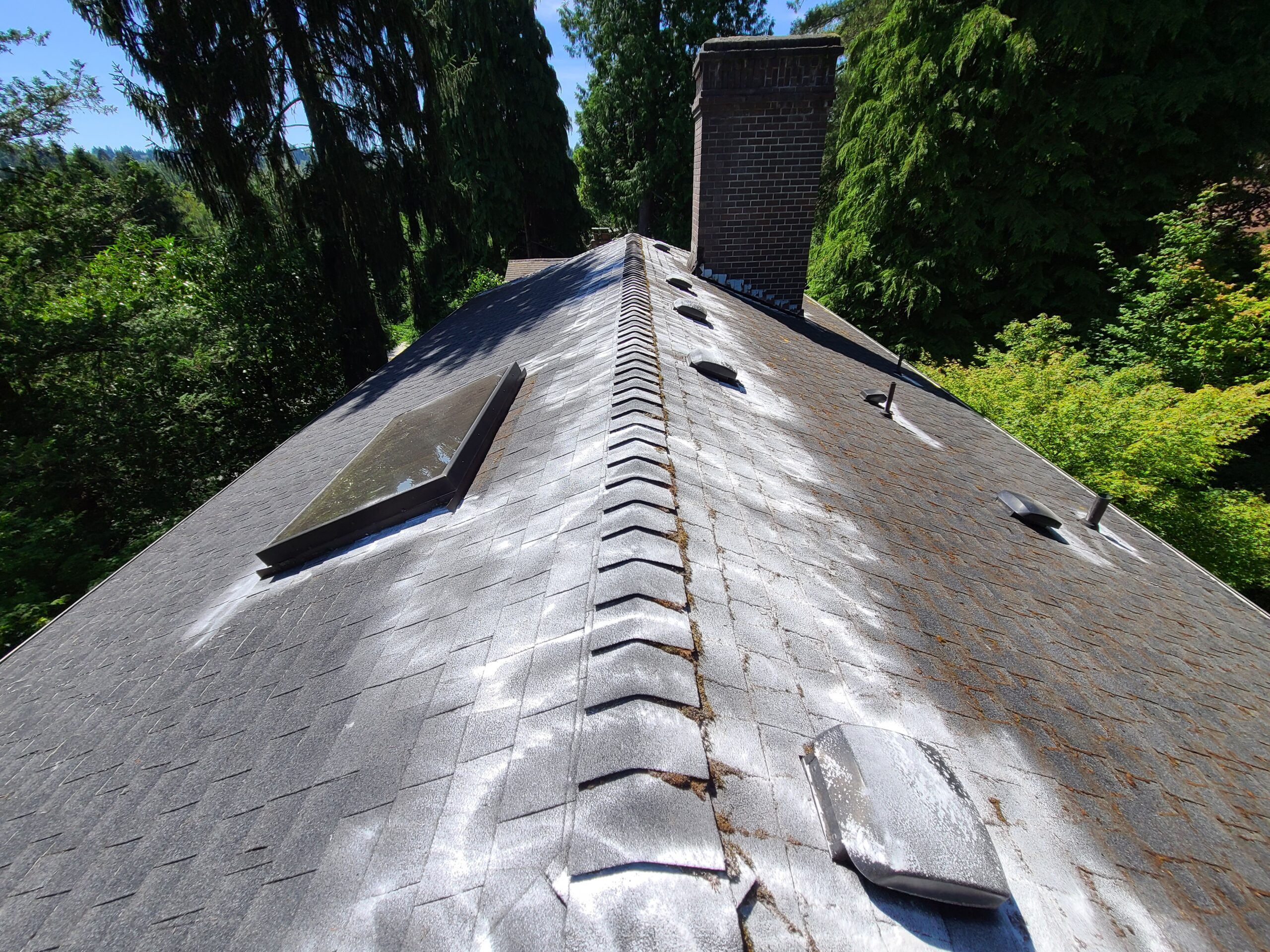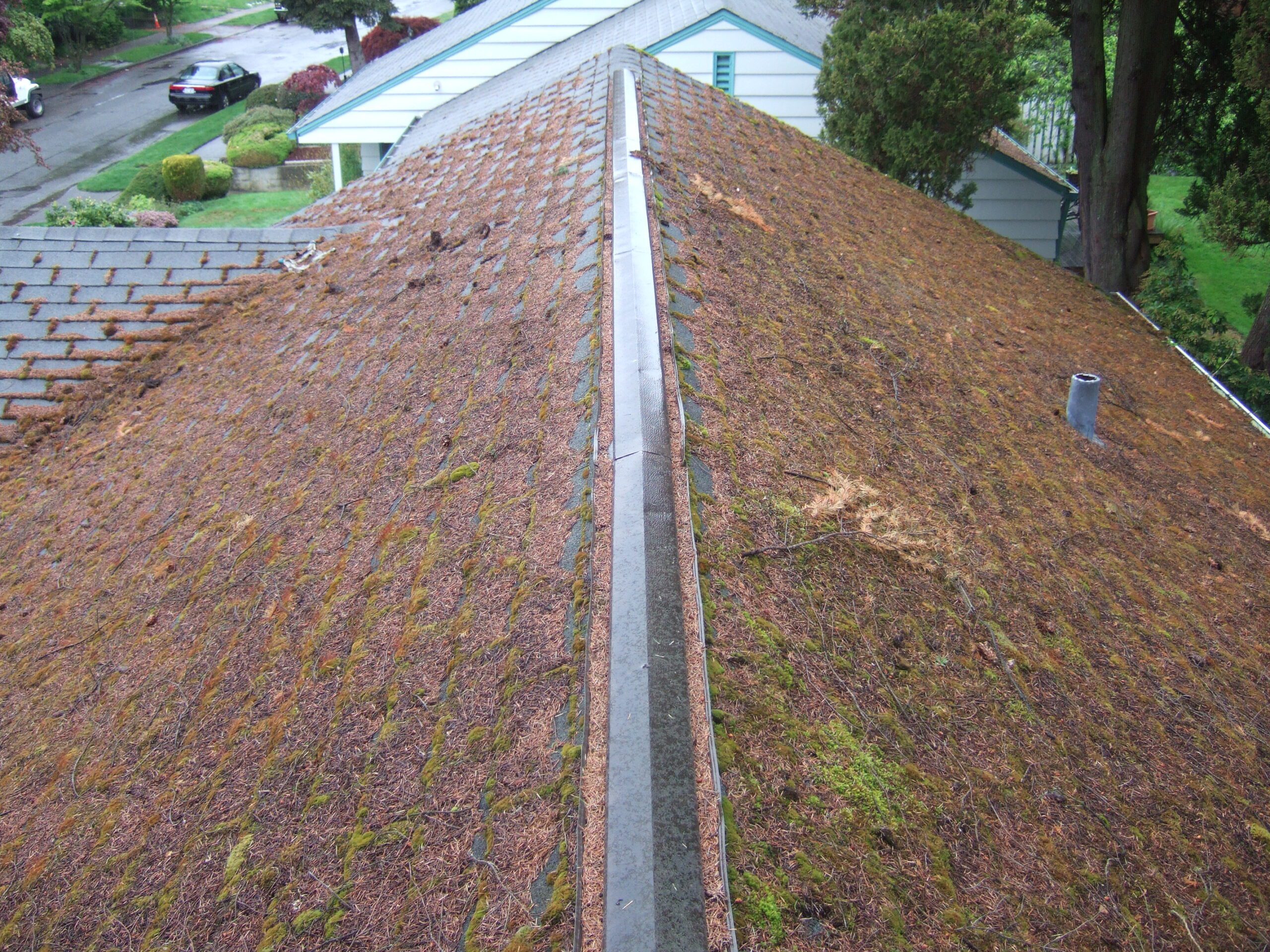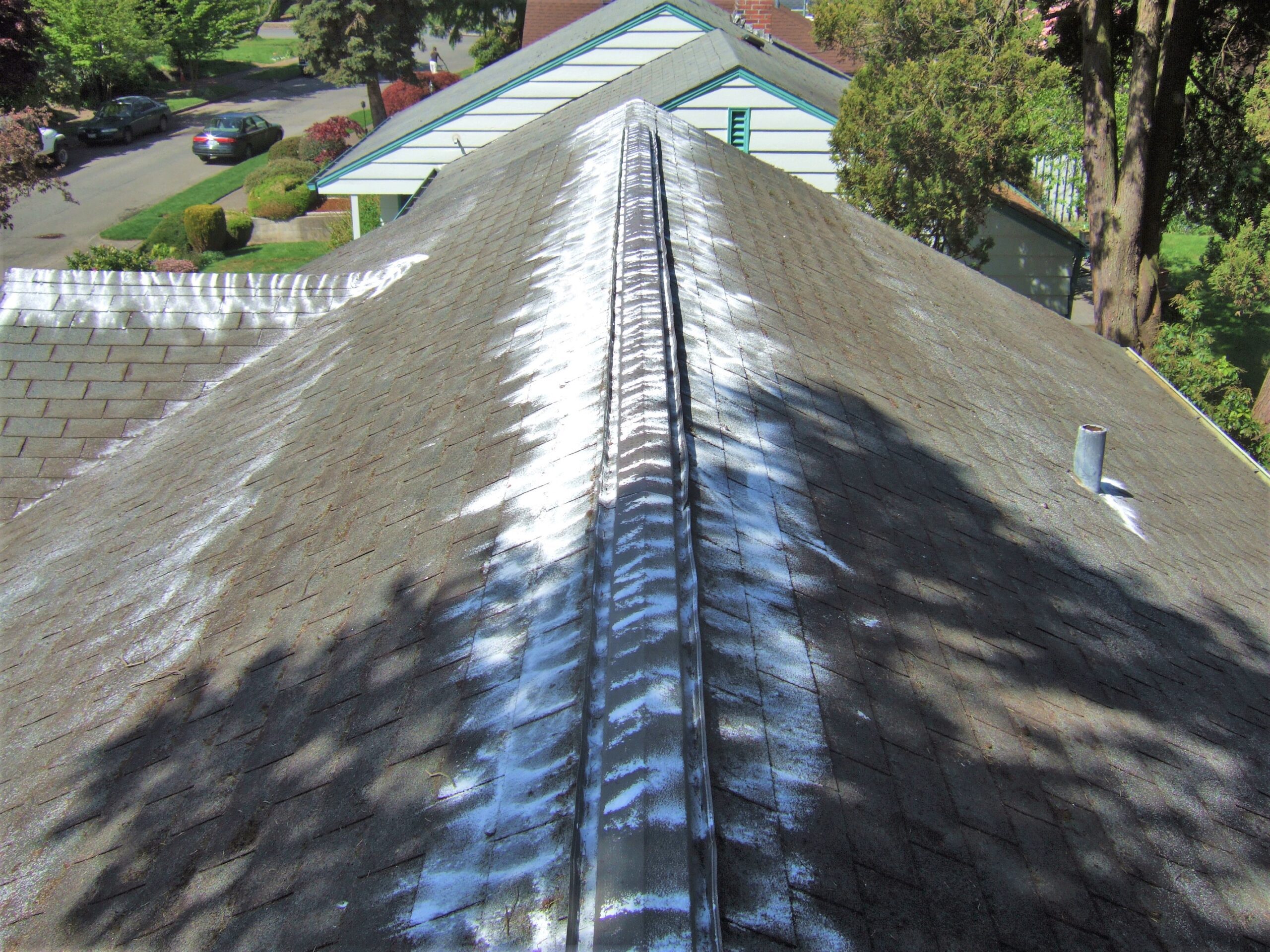 We have received 5 Star Reviews on several platforms including Google, Yelp, and Facebook.